AUSTRALIA COURIER SERVICES FROM DELHI/NCR | PARCEL DELIVERY TO AUSTRALIA COURIER AND CARGO DELIVERY TO AUSTRALIA, SHIPPING TO AUSTRALIA FROM DELHI/NCR SEND CARGO FROM INDIA TO AUSTRALIA, COURIER SERVICE FROM INDIA TO AUSTRALIA
Looking for a fast and reliable international courier cargo service for Australia from India??
Best Courier Services for Australia from Delhi/NCR. Australia may be located halfway around the world, but it is actually surprisingly easy to send a package or parcel down under using the various discount shipping to Australia services available from Global India Express We understand that when you're sending something such a long distance, you need reassurance that it will be safe and make it to its destination in one piece. This is why we only use the best possible global courier services to give you peace of mind and the assurance that your package is in good hands. The great thing about using Global India Express if you need to send a parcel to Australia from the India (Delhi/NCR) is that we offer a completely free online tracking service. This means you can log into your account and follow the progress of your package delivery to Australia. Not only will this reassure you that it has not been lost, but you can also give the recipient an estimated time for the arrival of their package. At Global India Express, we provide you with a range of options for your parcel delivery to Australia, meaning you can choose the option that best suits your budget and requirements. We work with only the very best and cheap couriers, such as DHL Express, Courier Service Express, TNT Express, Aramex Express, UPS Express and all International Branded Network, Also we have self network (Agent) in Australia for delivering of your parcel from India to Australia. We make the process simple for you where you simply have to mention the dimensions and weight of your parcel and you instantly get the quote following which our agent will collect the parcel from your location and provide with a completely free online tracking no. Call us or write us today to get your parcel delivered to your Australia Address. Our network of International couriers for Australia has vast resources at its disposal, so can handle any package, no matter what its size, efficiently and with the minimum of fuss. The internet has meant that we easily take for granted the ability to send a parcel overseas, but equally, it has increased demand for cheap international delivery, which has made the competition in this field keener than ever. But rather than get bogged down in the vast choices available to you when looking for Discount courier/Parcel delivery to the Australia, you should check us out first, as established experts in the field, with great working relationships with the leading delivery companies, we can offer you great deals on your delivery which you won't find anywhere else for Australia. For our business clients, opening a corporate client account is free and takes just a few moments. Once completed you will have access to a range of additional features and facilities that will make sending a package to all over world and specially for Australia from Delhi/NCR, Our special rates for corporate clients are unbeatable and, because we discount even further to many destinations for volume bookings, you can be assured that the more you send the more you save. We actually offer two different services depending on the speed of delivery needed. We can organize for shipments to be delivered on an air express service and Air Economy delivery within Australia, Express Delivery within 48 to 72 hour and Air Economy will delivery within 6 to 8 working days*. If a city name or Zip code by the courier company as remote area delivery our customer support team will advise you. So that you know the transit time may take a few days longer and that the cost will be increased. Our services for Courier Services to Australia from Delhi/NCR are Fast, Reliable and low cost international courier. We provide you with quick, speedy and efficient deliveries for all urgent and non urgent deliveries for Australia from India. We have free pickup & Packaging services from all over Delhi, Gurgaon, Faridabad, Noida & Ghaziabad for Courier Delivery to Australia, All courier collected from your location and delivered to the consignee door address in Australia.
Courier & Cargo Services from India to Australia
Courier & Cargo Services from India to Australia
• By Air Door to Door Services
• By Air Door to Airport Delivery.
• By Air Airport to Airport.
• Excess Baggage Delivery Door to Door
• By Sea Door to Door Delivery
• By Sea Door to Sea Port.
• Commercial Shipment Air and By Sea.
• Personal Household items Delivery.
• Shifting and Relocation services delivery to all over Australia.
• Call to our customer support for know more about our services for Courier/Cargo Delivery to Australia from (India) Delhi/NCR
• Customer support open 24x7 and 365 days.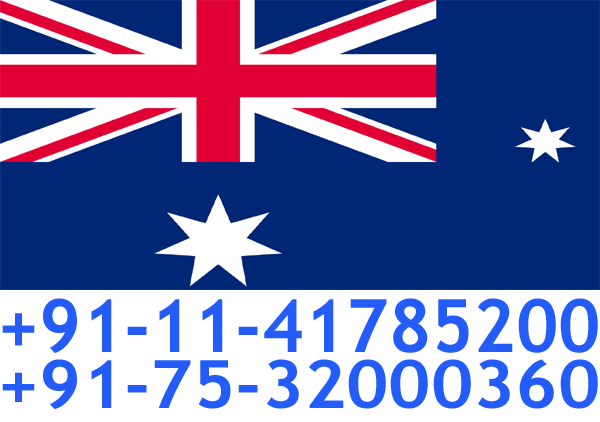 Advantage with Global India Express for courier delivery to Australia from Delhi/NCR
• Cheap Discounted offer price for courier for USA.
• Fast Transit time
• Doorstep collection included.
• 100% Free Packaging Assistant.
• Paper work assistant.
• Online tracking facility
• SMS Notifications for all your packet (Including pickup/Transit/Exception & Delivery)
• Email notification for all status (Including pickup/Transit & Delivery)
• Dedicated customer support 24x7 & 365 Days.
• Same day collection – Within 60 minute* (From Delhi/NCR)
• Same day connection/Dispatching (Subject to complete paper work)
• Courier & Cargo Insurance available (on special request of customer*)
• Premium branded couriers connection.
• Pay Now option with Debit Card, Credit card & Net Banking option.
• Online Invoice for all your consignment through Email.
• Get Instant multiple carrier quotes like DHL,Courier Service,TNT,UPS,UBX,Aramex, Self Network & All branded and reliable courier who delivering safely to USA.

Australia's Top 10 Most Populous Cities
Sydney As well as being Australia's largest city and its financial centre, Sydney is also home to some of Australia's most famous landmarks. With the Opera House and Sydney Harbour Bridge, as well as a vibrant cultural life, Sydney is a must-see destination.
Melbourne Melbourne is famous for being the style centre of Australia. With fantastic shopping and great food and wine, Melbourne is also a major cultural centre, as well as the undisputed sports capital of Australia.
Perth Situated along the Swan River on Australia's West Coast, Perth residents like to boast that they have the best beaches in Australia. Perth also boasts beautiful green areas, a great music scene and a growing economy, despite its location being one of the most isolated in the world.
Adelaide As the capital of South Australia – known as the Festival State – Adelaide is home to countless festivals and events throughout the year. But despite the cultural, musical and sporting activities going on all the time, Adelaide has a great laid-back atmosphere all year round.
Brisbane Brisbane is famous for its amazing warm, mild weather all year round, making it the perfect place for anyone looking to escape rainy days. It is also one of Australia's fastest-growing, most vibrant cities with a growing cultural and music scene.
Canberra As Australia's capital city, Canberra is the centre of government in Australia. It is also home to some of the best art collections in Australia and the Southern Hemisphere, as well as some of Australia's most innovative architecture. And all this is within easy distance of both Melbourne and Sydney.
Hobart Hobart is Australia's smallest capital city and sits at the southern end of the island of Tasmania. If you're interested in history, Hobart is rich in the history inherited from its past as a convict settlement, with many interesting historic sites and buildings.
Newcastle Newcastle is a coastal city in New South Wales, in easy reach of some of Australia's best beaches, whether you're interested in surfing or just relaxing on the sand. Newcastle has a great laidback, friendly atmosphere that makes it a great place to slow down and relax.
The Gold Coast The Gold Coast is the second biggest city in Queensland, and its unique location offers tourists a bit of everything. Within easy access of amazing Queensland beaches, rainforests and mountains, the Gold Coast is one of Australia's most popular tourist destinations – and, of course, it enjoys the famous Queensland warm weather!
Ballarat Ballarat is Victoria's largest inland city. It also has a rich history, beginning in the goldrush of the 1830s, which left its mark on Ballarat's architecture and atmosphere. Described by some as European in feel, Ballarat is full of history, while remaining one of Australia's most dynamic and fast-growing cities.